Employers and Workplaces

Designing and trialling best practice approaches with employers and people with lived experience.


Helping employers build their capability and capacity to recruit, retain and support people with a health condition or disability to engage in good work.
Current Projects
Building employer capability
This project will develop new ways to improve the capability of employers to support people with health conditions or disability to enter into, stay at or return to work. This project is driven by evidence delivered through the Partnership that showed employers who have experience working with someone with a disability are more likely to recruit and support someone in the future.
Key findings
50% of employers are not confident in their businesses ability to support people with a physical or psychological disability or health condition
Employers with experience in hiring or supporting people with health conditions or disability are more likely to repeat the experience
People felt that the right jobs are available but employers need more support to make work accommodations beyond a reduction in hours and lighter duties.
News
National scan and analysis of cross-sector services that support people with a health condition or disability participate in good work
29 June 2021
Employment services help people become job ready, find employment, return to work or stay at work – the question is, how do these services operate and perform across all sectors, schemes and systems?
You might also be interested in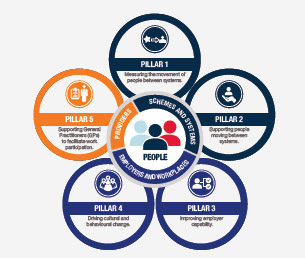 A future where good work is available to more Australians.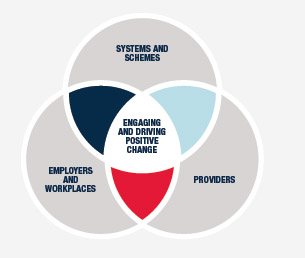 Building on our past projects and research, we will continue to drive change guided by strategic objectives, priority pillars and outcomes.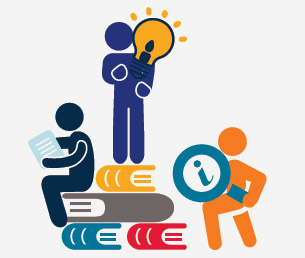 Designing new approaches to service integration, system alignment and cultural change.