Providers

Designing and trialling best practices approaches to improve work participation.


Supporting general practitioners and relevant stakeholders to improve care coordination between the clinical environment, systems and workplaces.
Projects
GP Principles implementation.
The Partnership developed Australia's first national Principles on the role of GPs in supporting work participation. The Principles have been officially recognised as a Supported Position Statement by the Royal Australian College of General Practitioners and endorsed by the Heads of Workers' Compensation Authorities.
The Partnership is focused on implementing the Principles in meaningful and practical ways, working with a range of stakeholders across the systems, employers and industry, GPs and the ACTU.
Key findings
System barriers can prevent GPs from effectively supporting work participation
A team-based approach to care coordination is needed between the GP, clinical environment, systems, workplaces and other providers.
News
National scan and analysis of cross-sector services that support people with a health condition or disability participate in good work
29 June 2021
Employment services help people become job ready, find employment, return to work or stay at work – the question is, how do these services operate and perform across all sectors, schemes and systems?
You might also be interested in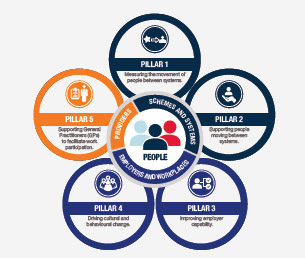 A future where good work is available to more Australians.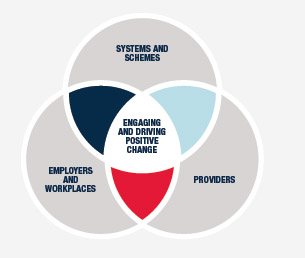 Building on our past projects and research, we will continue to drive change guided by strategic objectives, priority pillars and outcomes.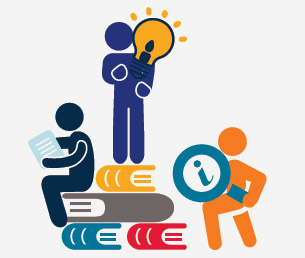 Designing new approaches to service integration, system alignment and cultural change.