Our Work

Thinking big about the future to develop solutions that make tangible inroads in improving work participation for every Australian.


Building on our past projects and research, we will continue to drive change guided by strategic objectives, priority pillars and outcomes.
Strategy 2020 – 2022
Objectives
Everything we do is geared towards improving social, health and economic outcomes for people with a health condition or disability through improved work participation, systems change, building capability among employers and workplaces, clarifying the role of the GP, and raising awareness about the benefits of good work.
Priority Pillars 2020-2022
Each pillar ensures we direct our resources to areas where we can have the most impact – measuring movement and supporting the transition of people between systems, improving employer capability, supporting general practitioners and designing a national awareness program.
Outcomes
We work to deliver Australian research and innovative trials that consider the various income and benefit systems as a whole and drive a more person centric approach in an effort to deliver improve work participation outcomes for all working aged Australians who may have a permanent or temporary physical or mental health condition.
Past projects
Cross-Sector Systems (led by Department of Social Services)
Employer Mobilisation (led by Department of Education, Skills and Employment)
Employee Awareness (led by EML)
GP Support (led by Australasian Faculty of Occupational and Environmental Medicine).
You might also be interested in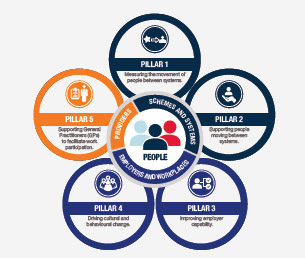 A future where good work is available to more Australians.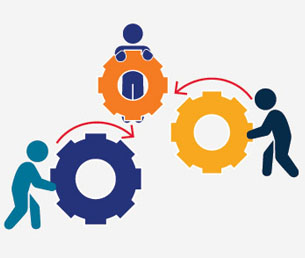 Designing new approaches to service integration, system alignment and cultural change.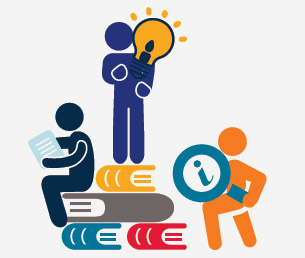 Get connected with our team to discuss how we can tailor the right opportunity for joint collaboration.