Our diversity program
We value and respect the diversity of our employees. We believe that embracing diversity helps us provide a better service to our customers and partners.
---
The range and nature of Comcare's work requires a workforce that reflects our diverse society.
We are committed to a culture that supports and champions difference and ensures everyone has equal opportunity to participate and contribute.
Our message across Comcare is, 'Diversity, Everyone, Everyday'. By changing the way that we, as individuals, engage with diversity and differences in the workplace, we can create a dynamic and highly productive workplace.
Different experiences, opinions and beliefs challenge the way that we work and inspire new ways of doing things. Learning, understanding and respecting our differences is fundamental to our way of work at Comcare.
We are an inclusive employer and actively encourage and welcome applications from:
Aboriginal people and Torres Strait Islander people
people with a disability
people from a diverse cultural and linguistic background
mature-age people
people who are lesbian, gay, bisexual, transgender and intersex (LGBTI+).
By incorporating access and equal opportunity into our workforce processes, we support the Australian Government's commitment to establishing an Australian Public Service that represents the Australian community.
Our diversity program involves a series of plans, groups and initiatives to create an inclusive and diverse workplace that supports our employees to reach their potential.
People Strategy 2019–22
The Comcare People Strategy 2019–22 focuses on culture and engagement, and capability and talent.
The Strategy identifies specific actions for Comcare to maintain a diverse and inclusive workplace, including the ongoing development of our employees.
Diversity and Inclusion Group
Our Diversity and Inclusion Group is a team of employee volunteers who support our diversity plans and lead diversity initiatives, including events on our annual diversity calendar.
Diversity Champion
We have an appointed Diversity Champion who supports the development of diversity strategies and promotes an inclusive work culture across Comcare. The Diversity Champion sponsors Diversity Working Group initiatives.
Accessibility Action Plan
Our commitment to attract, recruit, engage and retain people living with disability is reflected in the actions in our Accessibility Action Plan 2021–23 (PDF, 2.1 MB).
At Comcare we remain committed to ensuring that people with a disability have access to appropriate support and reasonable adjustments throughout their employment with us. The commitment to create an accessible and inclusive workplace for our employees with a disability, is intrinsically linked to our purpose of promoting and enabling safe and healthy work.
Reconciliation Action Plan
The Reconciliation Action Plan 2021–23 (PDF, 3.4 MB) shows how our vision for reconciliation is a culture that embraces unity between Aboriginal and Torres Strait Islander peoples and other Australians.
We strive for a culture that represents equality and equity, historical acceptance of our shared history and removal of negative race relations.
Through our Reconciliation Action Plan, we work with Aboriginal and Torres Strait Islander peoples to positively influence the journey towards reconciliation in our community and promote a diverse and inclusive workplace at Comcare.
Recruitment programs
We participate in several focused recruitment and internship programs for Aboriginal and Torres Strait Islander people and people with a disability, as part of our commitment to a diverse workforce.
Find out more about our Diversity recruitment programs.
Memberships
To support our diversity and inclusion priorities we partner with:
Australian Network on Disability - a national organisation that helps employers to welcome people with disability in all aspects of business.

Diversity Council Australia - an independent not-for-profit peak body leading diversity and inclusion in the workplace.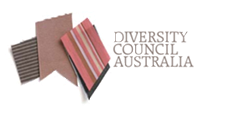 Pride in Diversity - an employer support program that encourages Lesbian, Gay, Bisexual, Transgender and Intersex (LGBTIQ+) workplace inclusion.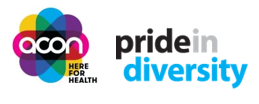 Page last reviewed:
28 June 2022