Workplace Research Monthly
For:
Claimants
Employers and managers
Service providers
Advocates
Information seekers
Formerly the Emerging Evidence Alert.
Each month, read about the latest research on the health benefits of work, recovery at work, return to work, and work health and safety issues.
Subscribe to the Workplace Research Monthly
---
Wellbeing at home or in the office linked to supportive leadership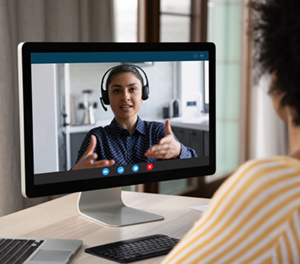 A study of white-collar workers looking at job satisfaction, stress and general wellbeing found that whether working from home or in the office, supportive leadership was an important influence on wellbeing, regardless of location.
The Swedish study of 364 workers found the main difference between those who chose to work at home during COVID-19 and those who didn't was about having the right tools at home. With the results showing that the immediate supervisor was a key influence on worker wellbeing, Comcare offers guidance for managers and supervisors to help them ensure their workplaces are safe and healthy.
Page last reviewed:
19 January 2023