Emerging evidence alerts
For:
Claimants
Employers and managers
Service providers
Advocates
Information seekers
Each month, we produce an alert highlighting the latest research on the health benefits of work, recovery at work, return to work, and work health and safety issues.
Subscribe to Emerging Evidence Alerts
---
Improving life and work for workers receiving care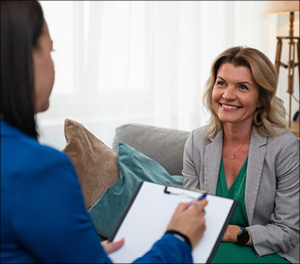 A behavioural therapy program focused on communication and coping skills has helped support workers receiving acute mental health care. Higher life satisfaction and easier integration into the workforce while receiving treatment are among the benefits reported in a new research study from Switzerland.
The study followed 136 patients on their return to work journey and found that participating in the behavioural therapy program improved life satisfaction and was helpful to patients who were still working while undertaking treatment. Patients with improved mental health were also more likely to return to work.
Page last reviewed:
30 May 2022